-THE SPACESHIP-
You've just been awoken from hyper sleep only to find that your spaceship has been damaged by a meteor shower. With the power out, the ship will be pulled into a black hole in 60 minutes. Can you and your crew power on the escape pod to get back to Earth?
-THE HISTORIAN-
Late professor Norwood's old office is full of mysteries. Rumor has it he had hidden a priceless artifact in his study before he passed. Can you and your team decipher the clues he left behind and find the secret treasure before the time is up?

-THE CELLAR-
You wake up in a cold, dark basement, separated from your friends, with no memory of how you ended up in here. You soon realize you'd been taken hostage by a serial killer and locked in his underground lair. Can you reunite with your teammates and make your way out?
*Your team will start this room split up in half*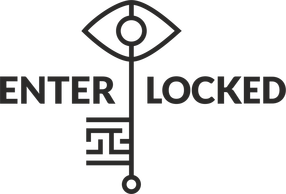 -THE (MURDER) MOTEL-
You are a investigative reporter breaking into the Motel after hours to find evidence that the owner is responsible for a series of unsolved murders. Upon entering you hear the front door lock and realize that you've set off a silent alarm. You now have 60 minutes to find evidence of the crimes and escape before the owner gets back and adds you to his body count.


IMPORTANT: In order to book a private room for just your team you need to select "private event" while booking or purchase all the spots available in the game. Otherwise you may be paired up with other players.
---
ALL SALES ARE FINAL, NO REFUNDS.
CARPOOLING ENCOURAGED.